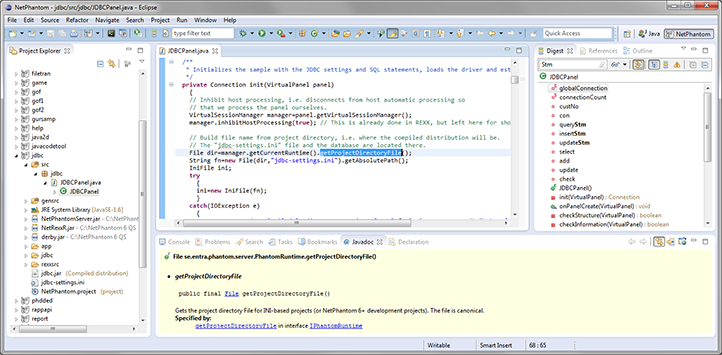 Integrated NetPhantom JavaDoc
The NetPhantom Java API Documentation is available with the Server and can be browsed.
In Eclipse this JavaDoc has been integrated so that you can e.g. double-click in the Java code to display that element in the documentation. It is then displayed at the bottom in the JavaDoc view.